The nice people at FESTIN have decided to take this concept (Dinner & Movie) to an exciting new level, launching a monthly event that offers world-class cinema and gourmet dining in one breathtaking location in the heart of historic San Telmo: Anselmo Buenos Aires – Curio Collection by Hilton. The official launch was this Tuesday and is only the first of a series of screenings that are sure to make a buzz in the busy Buenos Aires nightlife.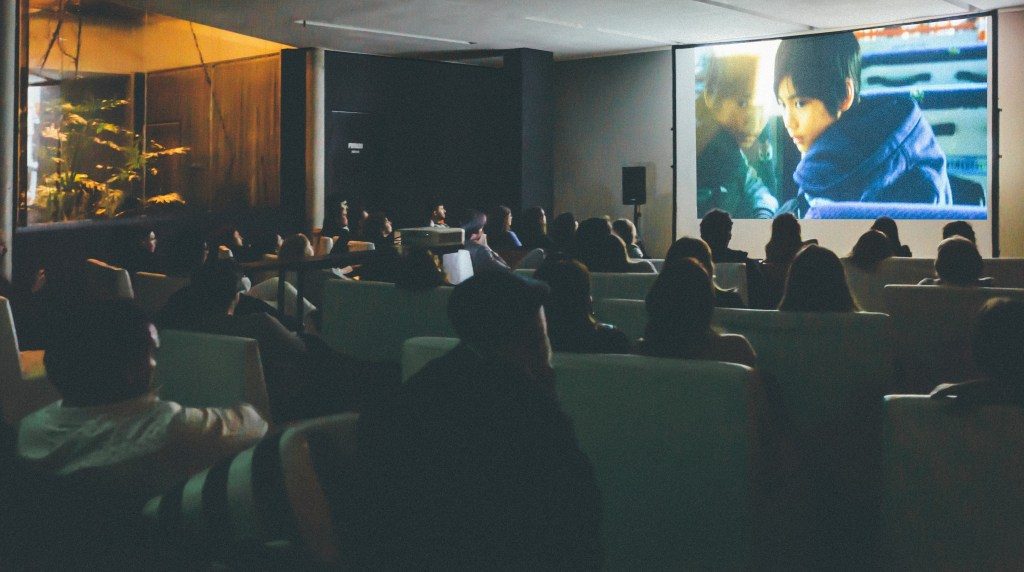 La Experiencia
The first edition of FESTIN focused on Japanese culture and featured a couple of heavyweights from the film and culinary worlds. The opening flick was none other than Cannes Palm d'Or winner Shoplifters, which tells the story of a family that stumbles upon a small girl in the middle of the night and decides to shelter her. Although the family is poor and barely earns enough money to survive through petty crimes, they seem to live happily together, until an unforeseen accident reveals secrets that test the ties. Food duties were performed by Sergio Asato, the man behind Social Suchi Izakaya in Belgrano, who delighted attendees with his unique proposal inspired by the typical street food of Japan.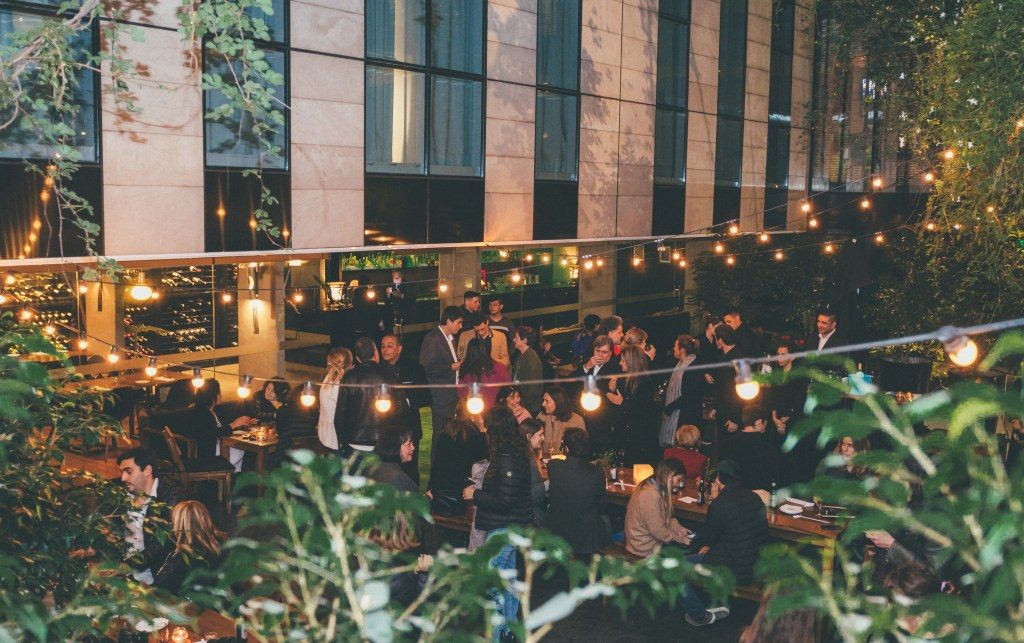 The next event will be taking place on July 16th in the same breathtaking space of Anselmo Buenos Aires, with a French-inspired night that includes a screening of Marie Antoinette, the 2006 film by Sofia Coppola. The culinary aspect has not yet been assigned but it's safe to say that, after a night like Tuesday's, the people of FESTIN are sure to rise to the occasion once again. I don't know if I'm alone on this, but I can't wait to see what these folks have in store for themed nights focusing on the likes of Italy, South Korea, Iran and other powerhouses of the food and film industries alike.
Los Restaurantes
La previa en El Almacén ofrece la ocasión perfecta para relajarse entre tablas de quesos y una copa de espumante, y entregarse a la conversación en un espacio regido por la nobleza de la madera y un ambiente lounge con sus confortables sillones blancos. Será el preludio de la gran comida post película en el exclusivo Anselmo Wine Bar, donde una extensa mesa central secundada por la imponente barra agasaja a los comensales que disfrutan del menú especialmente ideado por el chef invitado, en un ámbito íntimo y sofisticado.
En la edición dedicada a Francia el Chef Jèrome Mathe – quien trabajó en Le Chapon Fin (dos estrellas Michelin), La Bourgogne en Punta del Este y Buenos Aires, la cocina de Villa Ocampo y del restó Frenchie, ofreció platos tales como crema Dubarry en sopera, salmón en Ballevue cocido en natural y salsa maltaise de naranjas, pata de cordero marinado 7 horas al vino ST Saint Felicien Cabernet y un buffet de postres y pastelería francesa escapado de la película.
Instagram: https://www.instagram.com/byfestin/